Deals so hot they stand alone. Specials cannot be combined with coupon codes.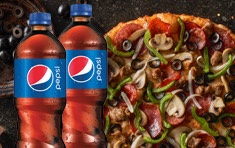 Big Game Sweepstakes
Purchase a Large Pizza and your choice of 2 - 20oz Pepsi products. Get Entered for a chance to win a trip to the Big Game. No Purchase Necessary. Contest ends 12/23/19. See Rules www.roundtablepizza.com Age restrictions apply. Limit one per household. Void where prohibited. Your email address at the time of order will serve as your contest entry.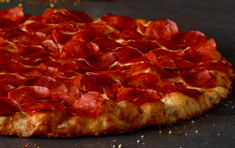 Lance-A LOT Feast
A Feast with all Kinds of Flavor! Piled high with slices of premium pepperoni.
Starting From : $9.99