Deals so hot they stand alone. Specials cannot be combined with coupon codes.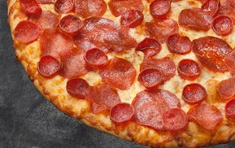 $19.99 Large Double Play Pepperoni
Two Kinds of Pepperoni, All Kinds of Flavor! Large Pizza with Classic pepperoni, and Mini Pepperoni on zesty red sauce.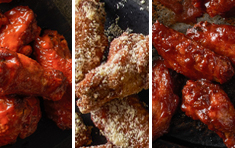 $7.99 12 Wings
Choice of classic or boneless wings.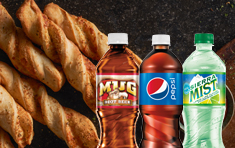 $8.00 6 Garlic Parmesan Twist & 3-20oz Sodas
Add 6 of our legendary Garlic Parmesan Twist and 3-20oz sodas for only 8 bucks!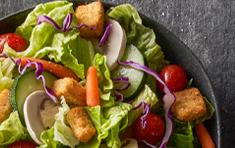 $7.99 Family Salad & 6 Twists
Family Salad with choice of dressing and 6 Garlic Parmesan Twists.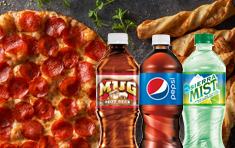 $28.99 Pizza Palooza Pack
Choose your 1 topping, on a Large Pizza. Then select 6 Garlic Parmesan Twist, and your choice of 3-20oz bottles of Soda.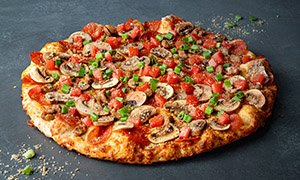 $19.99 Large Italian Garlic Supreme
Super Famous. Super Good. Pepperoni, Italian sausage, tomatoes, mushrooms, green onions, and lots of garlic on our Creamy Garlic Sauce.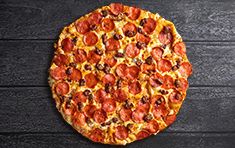 7.99 Lunch Combo
Personal original crust (up to 4 toppings) and your choice of a 20oz beverage.