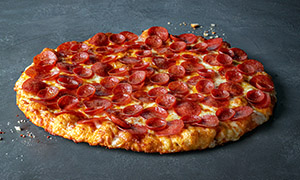 $22.99 Large Double Play Pepperoni
Two Kinds of Pepperoni, All Kinds of Flavor! Classic pepperoni, and new Mini Pepperoni on zesty red sauce.
Price : $22.99
ADD & CUSTOMIZE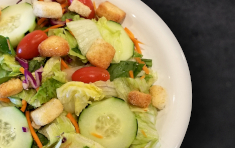 $9.99 Family Garden Salad
Fresh mixed green salad with mushrooms, tomatoes, cucumbers, carrots and our own garlic Parmesan croutons with choice of dressing.
Price : $9.99
ADD & CUSTOMIZE