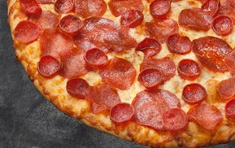 $19.99 Large Double Play Pepperoni
Two Kinds of Pepperoni, All Kinds of Flavor! Large Pizza with Classic pepperoni, and Mini Pepperoni on zesty red sauce.
Price : $19.99
ADD & CUSTOMIZE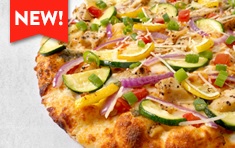 $19.99 Large Charred Lemon Chicken Pizza
NEW Charred Lemon Chicken features creamy lemon sauce, spinach, 3 cheese blend, garlic, lemon pepper grilled chicken, zucchini, tomatoes, red onions and finished with charred lemon slices, shredded parmesan cheese and green onions.
Price : $19.99
ADD & CUSTOMIZE