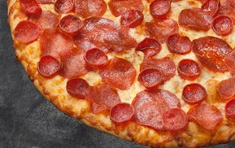 $21.99 Large Double Play Pepperoni
Two Kinds of Pepperoni, All Kinds of Flavor! Large Pizza with Classic pepperoni, and Mini Pepperoni on zesty red sauce.
Price : $21.99
ADD & CUSTOMIZE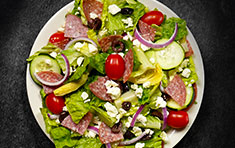 Apollo Salad
Our new Apollo salad featuring Romaine lettuce, salami, grape tomatoes, artichoke hearts, red onion, calamata olives, cucumbers, and feta cheese served with Parmesan Italian Vinaigrette.
Starts at $9.99
ADD & CUSTOMIZE